Hong Kong New Year's Day march called off after bricks and petrol bombs thrown
Tens of thousands of anti-government protesters took to the streets of Hong Kong on New Year's Day, but the march was later called off after police said bricks and petrol bombs had been thrown.
Police used tear gas briefly Wednesday during confrontations with protesters, after what had begun as a largely peaceful event.
They said "thugs" had thrown bricks and petrol bombs, set fires, and damaged banks and shops during the demonstration.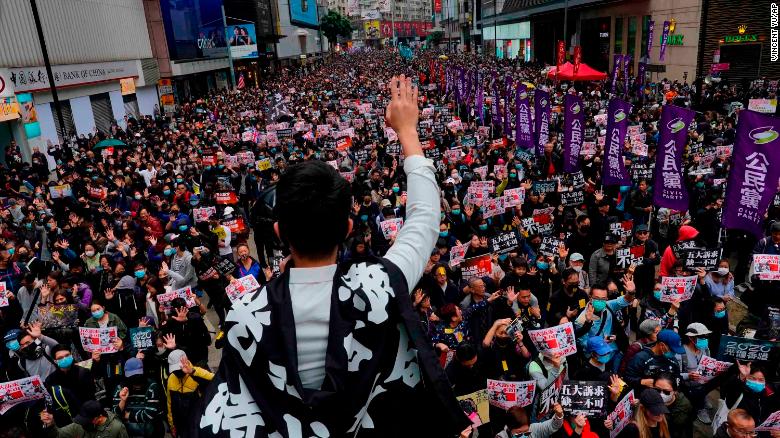 The police added that the actions "seriously endangered the safety of the people present" and had negotiated with the organizers — Civil Rights Front — to end the rally in Victoria Park.
Five males — the youngest aged 13 — were arrested along the protest route for possession of weapons including "extendable batons, hammers, spanners and knuckle dusters," police said.
However, organizers condemned officers for "forcing" them to end the march, adding that the police were "full of lies" about the event and "aim to separate Hong Kongers."
They say that after police arrested people "it was quite peaceful" and officers then retreated — "but simultaneously deployed tear gas."
They say that after police arrested people "it was quite peaceful" and officers then retreated — "but simultaneously deployed tear gas."